Music for Facebook Ads - Drive more views to your products by adding music to your video campaign
Facebook video ads are the best way to ensure people know you and your products. The good thing is, adverts don't need to be elaborate to help grow your business and you don't need to be Steven Spielberg in the editing room to convert video views into sales.
So why add music to your Facebook ad? Simply put, viewers are more likely to share adverts that feature good music. You would never share a Facebook video with bad music, right? Adding background music or a soundtrack to your advert will undoubtedly increase engagement with your videos, ensure viewers get more enjoyment out of watching, and guarantee they will stop scrolling past your posts next time you upload an advert.
Brands and content are remembered longer if the music was added with care and professionalism.
So here we will take you through the process of maximizing your view count by adding a carefully selected soundtrack to your adverts. Follow these quick easy steps and see your Facebook adverts hit more views where it matters: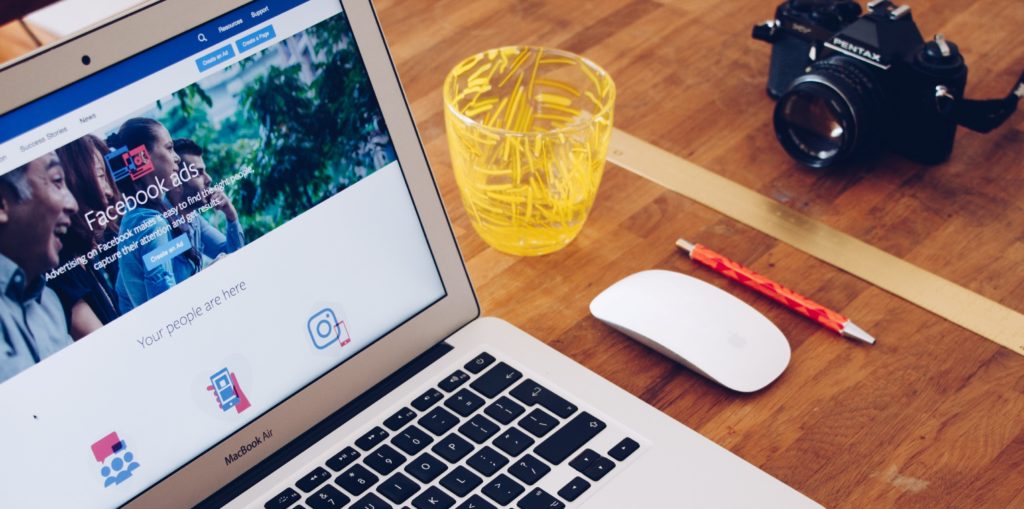 Select Your Music
The success of picking the right music (and quickly) comes from having an organized library.
Successful video editors say they always keep a tidy folder of music, name their files in an easy to remember format, and make the most of a clean tagging system.
Begin by filing music using keywords and searching by mood, tempo tags, key tags, genres, and even consider labelling the instruments. Make sure you are choosing music that suits your advert, the tone of what you want to say, and the mood you need to convey.
If you are marketing a product, most likely you want viewers to feel good when they're watching your advert. The wrong music will send the wrong message.
Fact: According to Adobe, shoppers that view videos are nearly twice as likely to make a purchase compared to non-video viewers.
Edit Your Video
Open your video file in a video editor like Magic Video Deluxe, Adobe Premiere or iMovie. Next, import the music you are going to use into your editor's media library and add both the video and audio files to your project timeline.
After this, you want to carefully line up your video file and audio file on the timeline, matching the parts of the video you want to add the music to. 
Pairing the right section of a song with your video is an artform in itself. Matching the video content with the style and pace of the music is important here so you may have to adjust the audio to fit your needs.
This could involve balancing the music volume with your voice over or any speaking parts in the video ensuring that the music isn't so loud that viewers can't understand what is being said in the video. Or you might want to add a nice fade in or fade out at the start or end of the video to make sure the video sounds both smooth and professional.
No one wants an abrupt start or end to their advert. Finally, consider adding your logo or branding to the video before exporting. 
Pro Tip: When exporting your video, select the aspect ratio that works best for your chosen platform. Square works well on Instagram and Facebook feeds, with wide formats performing better on Twitter and YouTube. Try out a vertical export format for Instagram reels, TikTok or Snapchat.
Best Practices
People consume video advertising in different ways, but nearly 100% of views want to see a snappy, interesting, or exciting intro on their video content.
Get your message out as quickly as possible and don't waste time: the optimum advert length according to Facebook is 5-15 seconds. Is there a CTA to accompany your video? Make sure it is front and centre.
Upload Your Video
After you have exported your video and you are happy with the results, it's time to get your advert out there in the world.
Pro Tip: Get your music for Facebook ads from a trusted source such as Loudly to ensure that you own the rights to the files, and safeguard against Facebook muting or restricting your video.
Head over to Facebook Ads Manager and choose click and create on a video objective, e.g. 'Get Video Views'. Select your audience and input your optimization, before uploading the video into the correct format section.
Facebook has over 1 billion active users, so to make sure you hit the right audience, you want to tailor the audience to suit your target demographic. Finally, you want to write some snappy copy for the caption above your video, and then we are good to go.
Get ready to watch the view count fly.
Pro Tip: The smartest advertisers will make use of Facebook's marketing insights. After your video has been published, make sure you come back to it and analyse how well it did. Check in with Facebook ads manager and comb over the data - who watched your video? At what time of day were the most views? How many people clicked through to your website?
With these tips, you're ready to get started! Head to Loudly, discover our music and get creating!