Finding the perfect music for your video can be a daunting task. With so many options available, it can be hard to narrow down the choices to the one that truly fits your needs. That's where Loudly comes in. You can now customize and fit a song from our extensive library of thousands of tracks to perfectly match your videos. Whether you're looking for upbeat and energetic tracks or something more mellow and introspective, we've got you covered.
To get started, simply browse through the music library and filter by the criteria that matter most to you. Once you've found a track that you like, you can add it to your library, download it, or customize it directly in our app.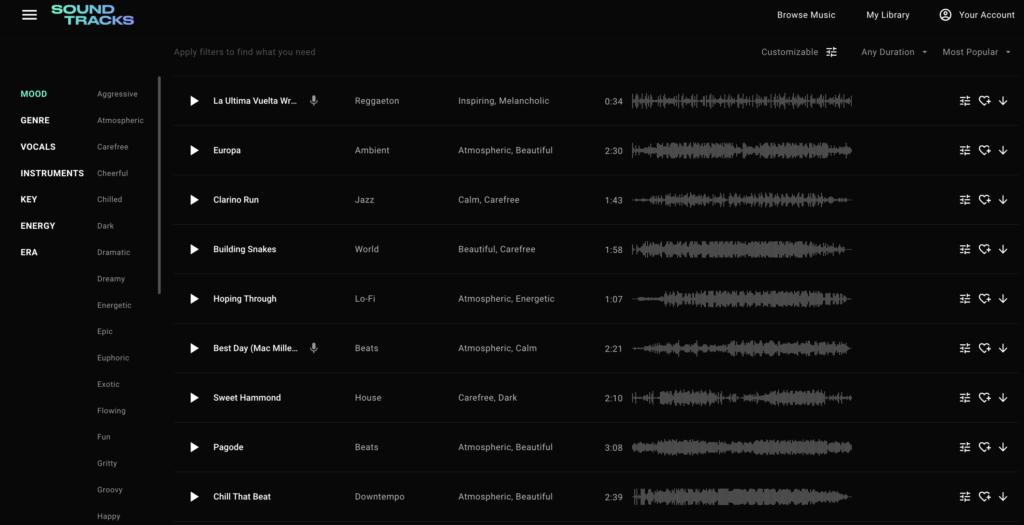 One of the great features of Loudly is the ability to customize the tracks! Using Time Boxes, you can select specific parts of the song and adjust the energy levels, change instrument groups and balancing audio levels to match the moment in your video. This can be especially useful for building tension or creating a sense of drama.
In addition to fitting a song to your video by adjusting the energy level, you can also modify the instrument groups to fit the needs of your video.
For example, if you want to build up to a big moment, you might want to remove the drums from the intro to create a better build up. With Loudly, it's easy to modify when the instruments come in and out.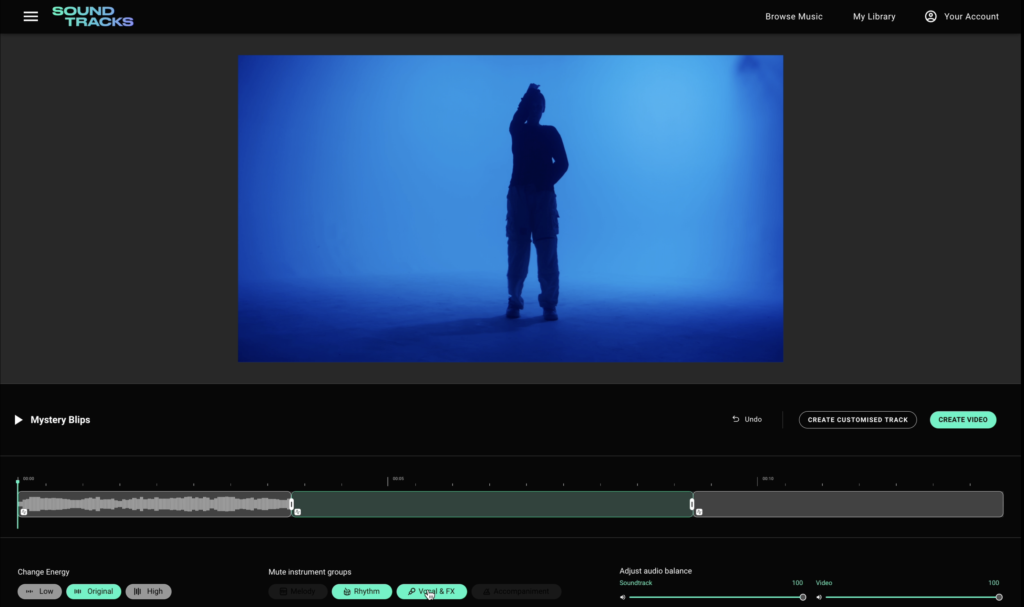 Finally, if you have dialogue in your video, you can easily adjust the audio balance between the music track and your video clip. This allows you to make sure that the moments that matter most are easy to hear, even when the music is playing.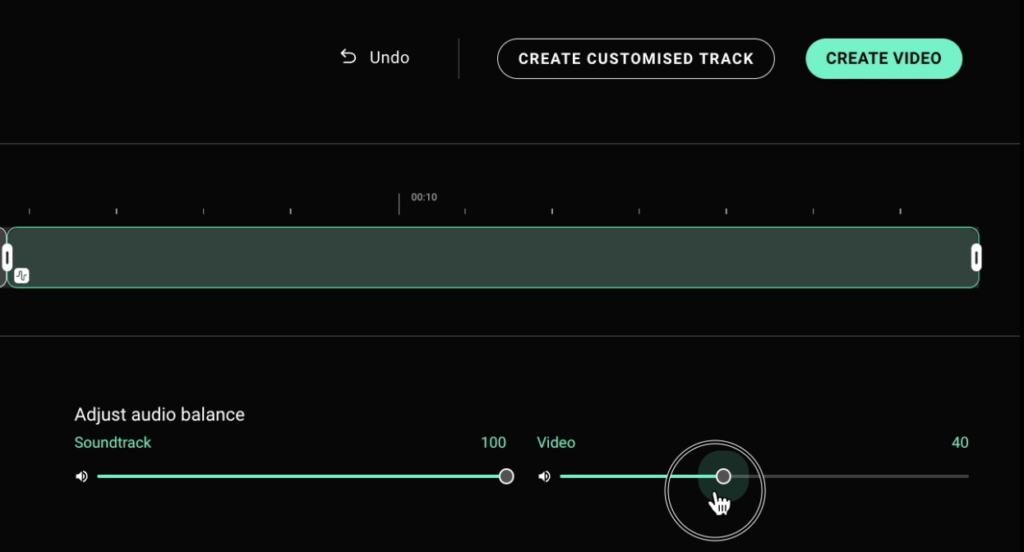 In short, Loudly is a powerful tool for finding and customizing the perfect music for your video. With its extensive library, customizable energy levels, and easy instrument modification, it's the go-to choice for many video creators looking to fit a song to their video. Give it a try and see how it can elevate your next project.