New and old content creators alike might often find themselves facing a similar question when curating music for our video projects - why does royalty-free matter? 
Firstly, the consequences of not using royalty-free music in your videos are enough to almost completely require creators to use it across all video and social media channels. On YouTube, not only can your content be flagged or removed for using copyrighted music, but the platform can redirect the monetization and profits of your video to the owner of the copyright.
If you are using copyrighted music on Instagram, the app will display a warning before taking action against your post. They reserve the right to end your livestream, mute your post and block the music from playing, or remove your post entirely.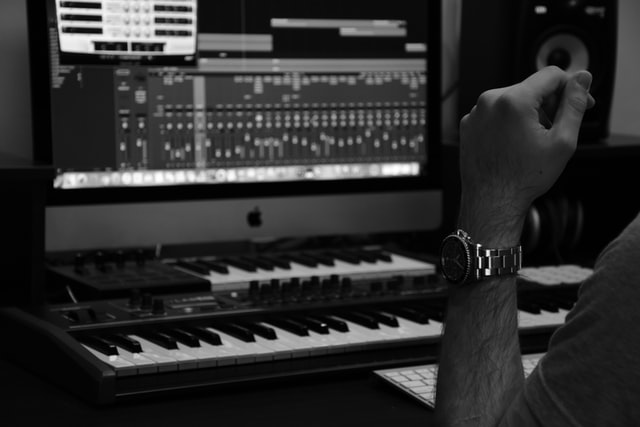 According to Instagram's rules for using music in video, there are the following recommended general guidelines:
Live music performances, and music in stories, is permitted. So you can keep filming your favorite bands performing at their concerts!
The greater number of full-length recorded songs in a video, the more likely it may be limited by the platform
Shorter clips of music are recommended
Video should always be primarily video, the recorded audio should be the secondary focus of your content
TikTok absorbed a lip-syncing app in its early stages, which gave it access to loads of partnerships with record labels. This means that TikTok offers a huge library of popular tracks for users to use in their videos. However there are still plenty of tracks which are not protected by TikTok's record label deals.
If you upload a video using one of these tracks, the video can be hit with a copyright infringement flag. If your account is responsible for uploading too many videos with copyrighted music, visuals, or other material, you can face having your account blocked. However, this should not limit you to only using music that TikTok has already provided.
With royalty-free music, you can safely upload your own videos with any music of your choice, ensuring that you have the full rights to that material. This grants you more freedom in selection of music and ownership of your content, so long as you make sure to select royalty-free music for your videos. 
Beyond these explicit consequences are the deeper consequences your account could face within a platform's algorithm for exposure to other users. Each of these platforms has their own unique algorithm to help or harm each account's visibility to other accounts. Consistently sharing fresh content is beneficial to a user's standing in almost all algorithms, for example. However, using copyrighted music, receiving a copyright flag, or similar consequences from posting something without using uncopyrighted or royalty-free music are extremely harmful to a user's standing within that platform's algorithm.
Loudly royalty-free music library is a subscription-based solution for your music needs. With a library of thousands of songs, and new uploads every month, it could almost be overwhelming. We say "almost" because we preempted this, with a tagging and filtration system that allows users to sort through tracks based on genre, mood, energy level and more. Each of our tracks was tagged by human ear to deliver the precise emotion and exact quality that your content demands.
All our music is royalty-free and has been pre-tested across major platforms to ensure you can keep creating, sharing, and giving your content an infinite digital lifespan, free from worries of copyright infringement issues.