Increase the results of your digital ads
Choosing the right soundtrack for your video is an artform, but when done correctly it can boost your video, livestream, podcast, website, app or marketing and advertising media.
A couple of years ago, Lacoste made waves by including an EDM track by Disclosure, 'You & Me' ft. Eliza Doolittle (Flume Remix), in their new perfume advert, while Guinness have long been known for their cinematic commercials combining vivid imagery with intense sound effects and stunning music. Music can completely transform an advertisement; it can add flavor to a podcast, or it can complement your livestream. Without the music, adverts would not be anywhere near as effective - music inspires emotion and motivates people to engage with your content.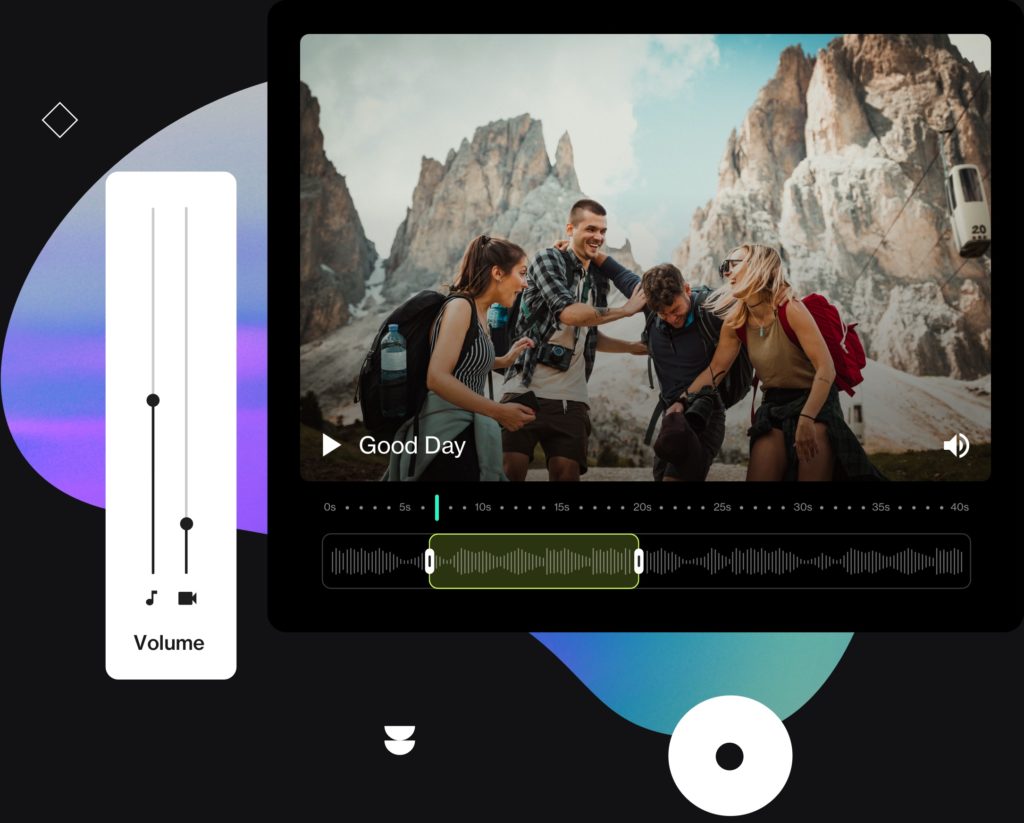 Here are some pro tips that will help you elevate your video work by finding the perfect piece of music.
The Basics
You want to catch your audiences' attention quickly; people don't have a lot of time these days, so make sure your music says something about your video or marketing content immediately. Avoid music with words when you have voice overs or dialogue already contained within your video. If you are trying to convey a heavily detailed or complex message, relaxed background music can help accentuate or underscore what you are trying to say. On the other hand, for bigger, bolder storylines, go for music that conjures an obvious emotion; but again, try to convey it in the first few moments of your video, especially on social media.
Changing Perceptions
If you already have a well known brand or strong following on your channels, but you want to change the image of your products, consider selecting an unlikely genre or composition. This can help give you a new dimension or identity and even lead you on the path to a complete reinvention in front of a whole new audience.
Genres
Who is your target market or audience? It is essential to use a musical genre that fits your audience, that is suited to their tastes and will align with your video.
1. Hip-Hop
Younger, creative and cool audiences can relate
2. Dubstep/EDM
Position yourself as a trendsetting and popular brand
3. Cinematic/Classical
Build sweeping build ups for sports videos and create excitement
4. Ambient
Use relaxing music when your messaging is delicate
Once you have decided which genre will suit your video, try out a few different tracks from that category before choosing which one will match it.
Copyright?
Music copyright means there is a legal ownership of a musical composition or sound recording. The ownership includes exclusive rights to redistribute and reproduce the work, as well as licensing rights that enable the copyright holder to earn royalties. To ensure you have legal permission to use a piece of music, use services such as Loudly that can easily protect you from any problems.
Final Touches
The key to a successful video is that it evokes an emotional response in the viewer. What emotion will your audience feel when listening to your music and watching your video? Is that the right emotion? If not, consider changing the music.
Does your video tell a story? Does it spark the viewer into action? We want our audience to see a relatable link between themselves and your brand, so ensure that the music is helping, not hindering the story. The music should reinforce the message of your video.
Take advantage of Loudly's user-friendly website and mobile app so you can preview your video and music selections in once place. Designed to enhance your creativity.